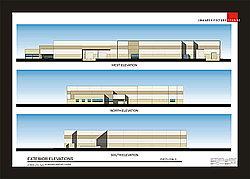 Our main office and warehouse space are located in Las Vegas, Nevada and is approximately 25,000 square feet. Sitting on 3 acres of land in the Hughes Airport Center business park, the building was completed in 1989 and is a modern concrete structure. We have the capability to expand an additional 30,000 square feet for a total of 50,000 square feet of office and warehouse space when required.
The warehouse is exclusively dedicated to the storage and distribution of aircraft engines and parts. It is equipped with a 7 level tier racking system located in the center of the warehouse and a 5 level tier racking system throughout the entire perimeter of the warehouse.
In addition to the main warehouse we have an additional 7,500 square foot warehouse located a few blocks from our main facility. This warehouse is currently utilized in the initial inventorying of consignments and lot purchases.